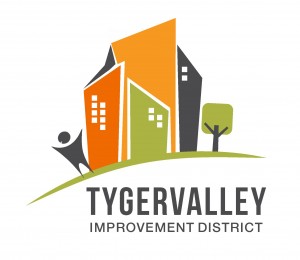 The TVID Public Safety Officers patrol the area on a 24-7 basis and behind the scenes work tirelessly to secure the area better. Here are some of the recorded incidents: 
In recent months we have had a few incidents of theft from motor vehicles.  Our Public Safety Officers received a call from the security at Virgin Active parking about a suspicious car.  The occupants appeared to be busy with remote jamming. Our Public Safety Officers approached the vehicle but they left the area immediately.
We maintain a zero-tolerance approach to shopping trolleys and wheelie bins and when a group of people appeared suspicious in  Durban Road, we cautioned them and confiscated the trolley which was returned to the rightful owner. A wheelie-bin was also confiscated from a person on Durban Road.
Our officers responded to a call from the security at Tyger Manor, where a man had hit a lady, taken her phone and run away. The person was caught and the SAPS came to the scene, but she decided not want to lay a charge.  
In a separate incident, Public Safety Officers engaged with individuals sleeping on a public open space at Carl Cronje Street behind the Bellville Velodrome. The officers cautioned them and requested them to leave the area. TVID Cleaning and Maintenance Team were deployed to remove all litter and clean the area. 
An incident involving theft occurred when a woman was caught with stolen goods while she was on her way to a vehicle with registration CEY 32214 that was parked in the parking area of Mr Price Sport at Sportica Crescent Tygervalley, where she had obviously intended hiding the stolen goods. When apprehended, the woman confirmed that she was not alone and that the other people involved had run away, including the driver of the getaway vehicle, which was a blue Renault Clio. 2x Mr Price Sport jackets to the value of R449,99 each with Mr Price labels were found in their possession. Two of the women were arrested inside the store.