Tygervalley can be assured of a dedicated and comprehensive service being rendered by the TVID (Tygervalley Improvement District), as can be concluded from a report on activities in the area during the past few weeks. 
On the Public Safety front there was a large amount of activity that can set the area's tenants and residents at peace. 
TVID Urban Safety Team
The public safety officers regularly patrolled within the TVID to secure the safety of the businesses and 
the public. Some of the responsibilities executed, were the following: 
Engaging with all people in the public space to ensure that everyone is aware of our presence and activities. This is done in conjunction with and in support of law enforcement who oversees such activities.  If something suspicious is found, Law Enforcement Officer and or SAPS acts accordingly 
Most of the security activities involving engagement with the public, appear in Havenga Street, Durban Road, Willie Van Schoor Street, Edward Street and Carl Cronje Street. 
According to TVID Manager Clifford Oostendorp, the reason for this is that beggars, bin scratchers and car guards moving from Bellville to Durbanville or from Durbanville to Bellville pass through the Tygervalley area.  
Examples of engaging with the public are the following: 
TVID Public Safety Officers engaged with a suspicious-looking man who was in possession of a "tik lolly" on the corner of Oakdale Street and Durban Road. Officers confiscated the item, gave him a warning and removed him out of the area.

 
On Durban Road officers engaged with a person who had in his possession an undisclosed amount of City of Cape Town blue refuse bags. Our officers confiscated the bags and removed him out of the area.

 
On 25 October 2017, Public Safety Officers engaged with intoxicated vagrants who were loitering in public in front of Virgin Active, Sportica Road. The persons were cautioned. (See photos)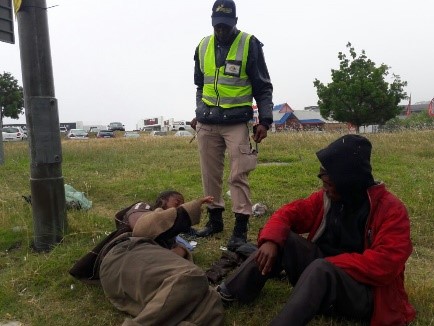 Officers also engaged with suspicious-looking men who were in possession of knives on Carl Cronje Street. (photos)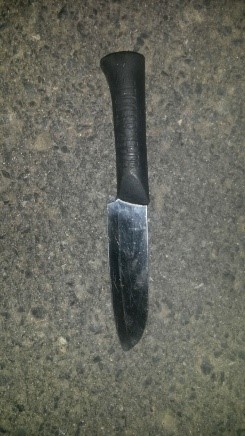 Persons begging for money at Edward Street, Willie Van Schoor Street, Durban Road and Bill Bezuidenhout Street respectively, were cautioned
Various suspicious-looking persons were stopped and searched in Edward Street.

 
On Edward Street, public safety officers engaged with illegal car guards.
People scratching in bins at Misspell Street, Durban Road and Sportica Street respectively, were cautioned and requested to leave the area. (photos)